While the EOCC is closed for refurbishment we are
still operating from a temporary Oxford location.

We are a workers' co-op providing eco-friendly
print services to Oxford and beyond.  We offer:
Risograph printing – very green, good value and no waste.
100% post-consumer recycled paper and card including a
variety of coloured paper (see below).

Non-toxic veg-oil inks – spot colour with: black, blue, red,
green, orange and fluorescent pink.
Delivered by bike within Oxford, or by post elsewhere.
Design & Illustration also available, with discounts for good causes.
We do not do photocopying.
---
Please read the 'Design for Riso' page to ensure that
your design is compatible with the Risograph press. 
Please email us with any print questions or for a quote:
mail <at> oxfordgreenprint <dot> com
Risograph printing
…is our main focus.  Risograph printing (aka Riso-printing) uses just a sixth of the energy of the average digital printer and generates only recycle-able paper waste.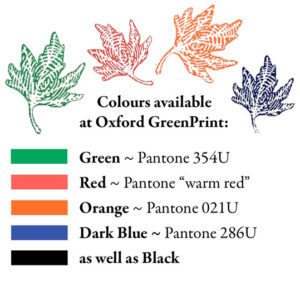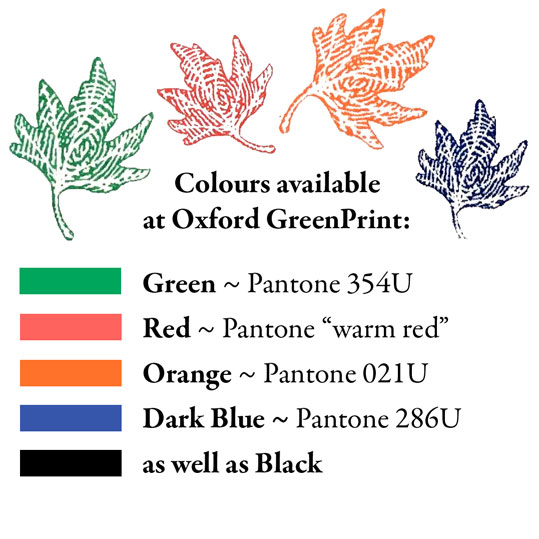 Riso-printing prints one colour at a time.  The ink (non-toxic veg. ink) takes a bit longer to dry than conventional ink.  Please talk to us if your job is urgent and needs more than one colour – we'll do what we can to get it done.
   At present we have six ink colours: black, dark blue, green, red, orange and fluorescent pink: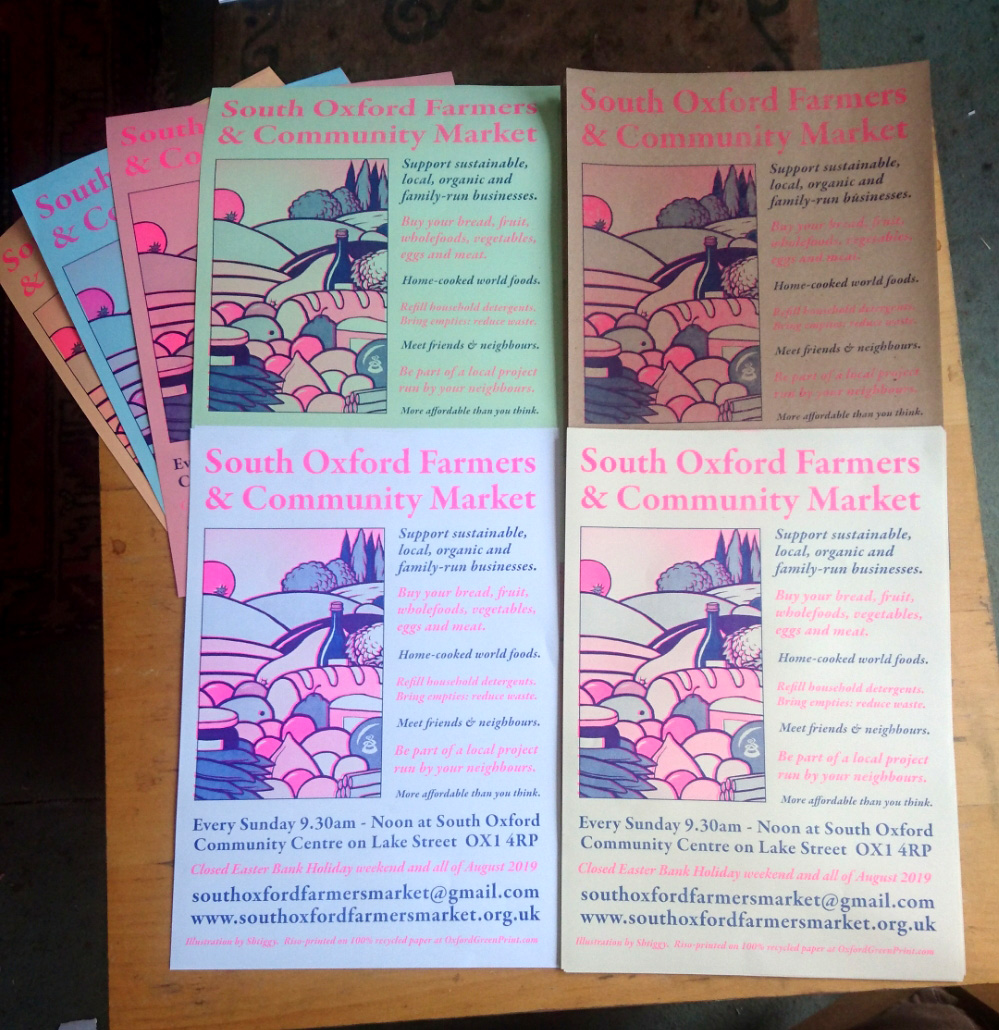 The maximum printable area is about 400mm by 280mm.  So it's easiest to simply keep 10mm margins in your designs – what we call "thumb-room".
   Large blocks of dark tone will often print slightly speckled.  Tones of less than 80% are normally quite smooth.  Riso is better for bold graphics and images with strong contrast.  Any tones of less than about 15% will probably not print – so any photos or designs that have very light subtle tones will look a bit different if printed on the Riso.
   A key characteristic of Riso-printing is 'mis-registration' – a slight difference in the position of one colour relative to another, i.e. with two-colour printing, the exact position of one colour will move slightly (1-2mm) compared to the other colour.  It's unavoidable, but can result in a quirky / rustic design.  It's fairly easy to allow for this, e.g. use the two (or three) colours in ways where they do not need to line up exactly, such as blue text on an orange box.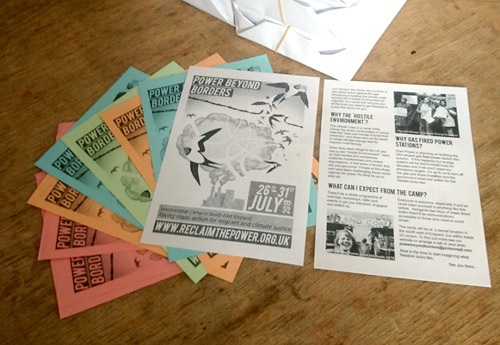 Stock              

We usually have the following A3 
100% post consumer recycled paper (80gsm) in stock:
Hummus (aka cream or Ivory)
Light pink
Light orange (aka salmon)
Light green
Light blue
and white (in 80gsm and in 100gsm)
We have the following A3 card,
also 100% post-consumer recycled:
190gsm thin off-white card
250gsm thick off-white card
260gsm thick hummus-coloured card
190gsm eco-kraft brown card (looks a bit like bran flakes)
We also have other colour paper (including yellow) in A4 and a range of standard envelopes.  We can also print on A4 sheets of white stickers or labels that are also 100% recycled.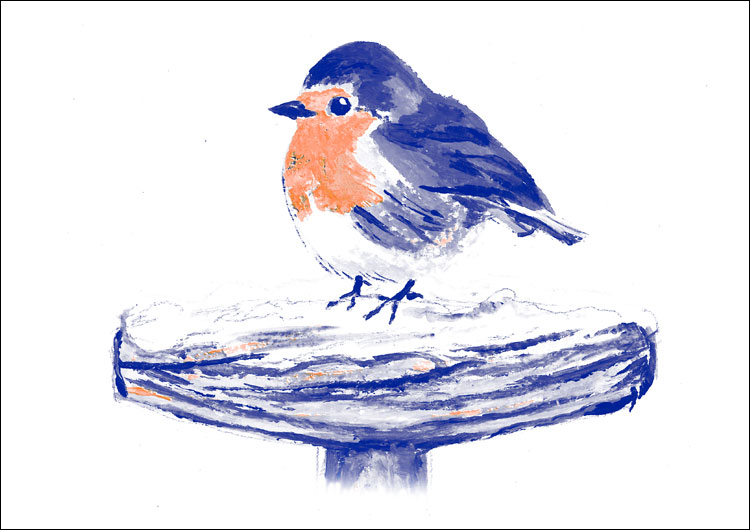 We are now selling some beautiful seasonal cards (A6 and A5) and
wrapping papers (A3) – see the new page "Festive goodies".
Combined with 100% recycled paper, Riso-printing is very green and good value.  Save money and help the planet by choosing Risograph printing at Oxford GreenPrint.
  Most of our customers are community groups, campaign groups, NGOs, non-profit social enterprises and local businesses.  We like, when able, to support ethical community groups and projects.  Therefore all prices are negotiable.  We reserve the right to refuse work.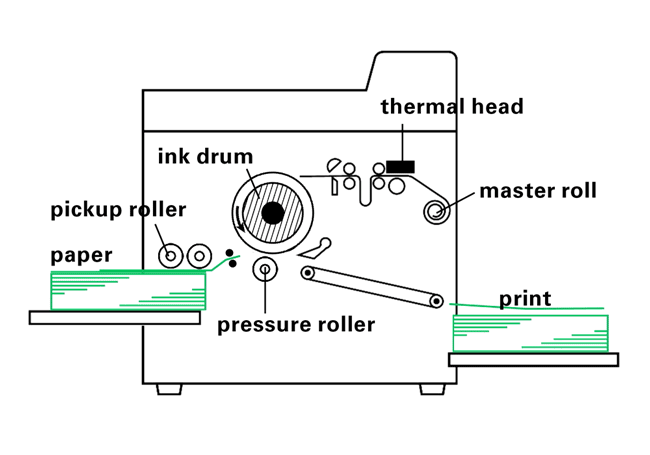 We celebrated our 25th birthday in 2022
Oxford GreenPrint was set up by three friends who realised there was a need for printing that doesn't cost the earth.  In 2012 we became a Workers Coop to reflect our business ethos.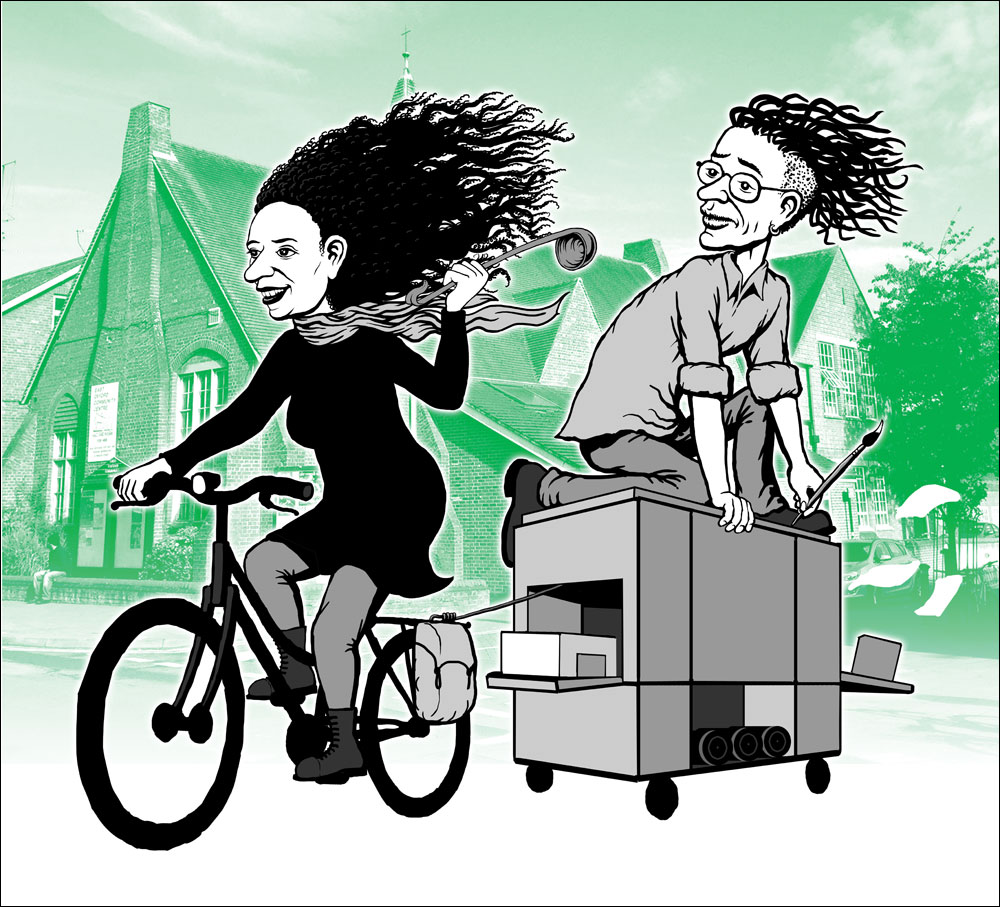 Get in touch for a free quote:
Email:  mail <at> OxfordGreenPrint <dot> com
We monitor this email regularly and will respond promptly, particularly to urgent requests.
Uninvited sales and marketing pitches are not appreciated, thanks.