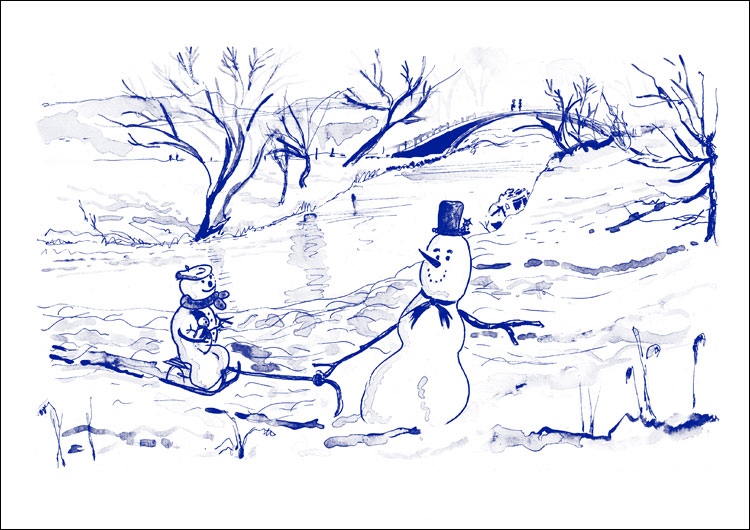 We are now selling a few Seasonal cards and Wrapping papers – all printed by risograph on 100% post-consumer recycled paper by Oxford GreenPrint. Below are some small views of the different designs, created by Oxford GreenPrint in-house designer Shtiggy, or local artist Ali F. Monk.
Visit us between noon and 2pm any weekday to see and buy.
All cards come with a free envelope. If you are not local we could post your some – give us a call or email us on mail <at> oxfordgreenprint <dot> com.
Prices are at the bottom of this page.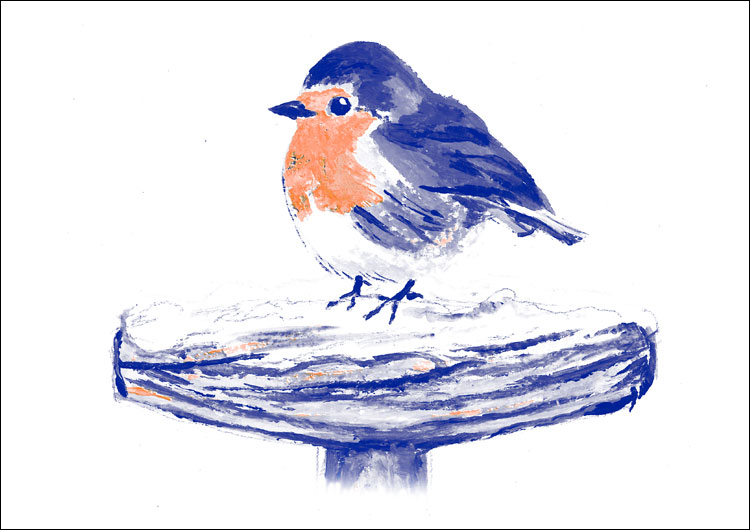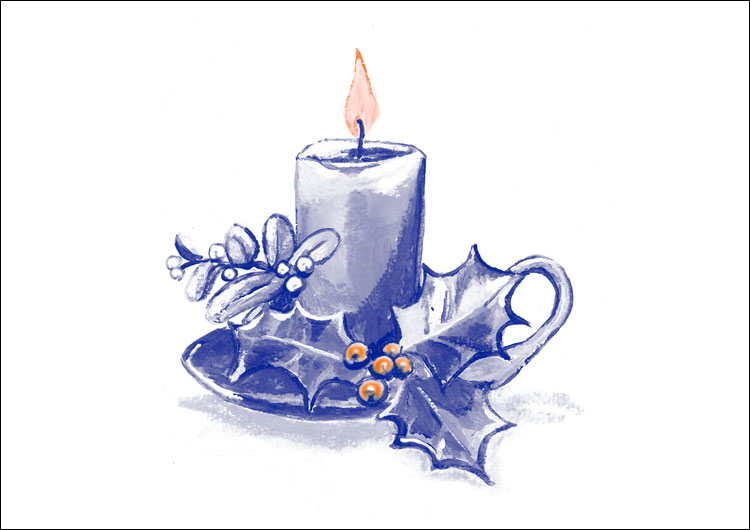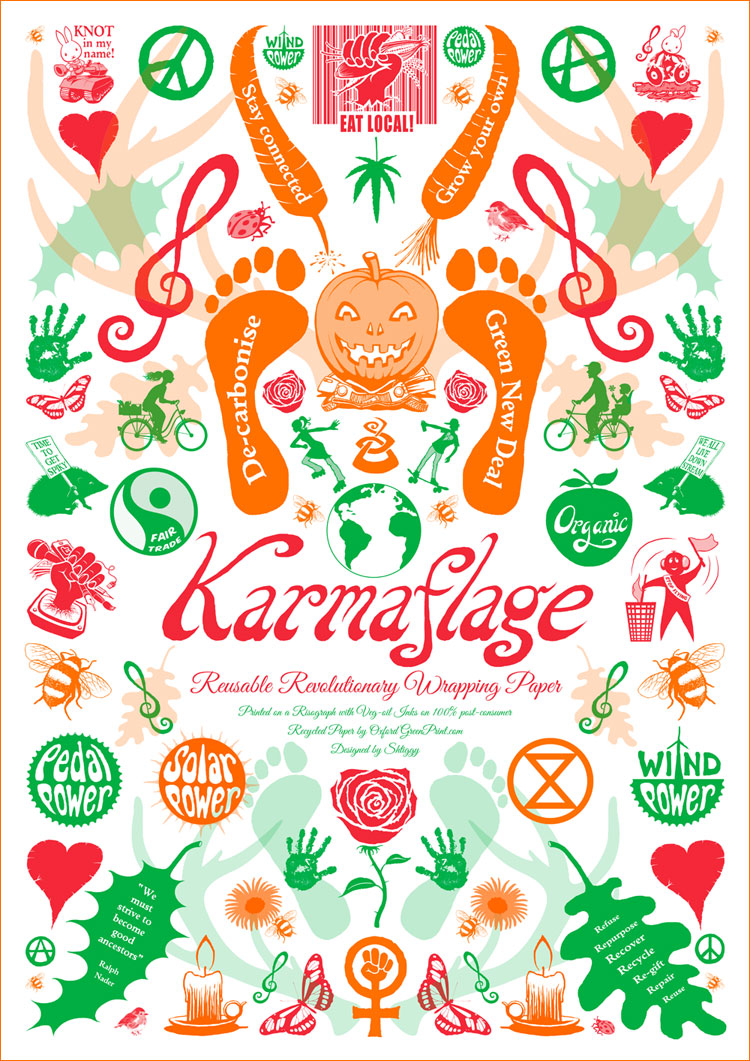 "Karmaflage" – A3 wrapping paper by Shtiggy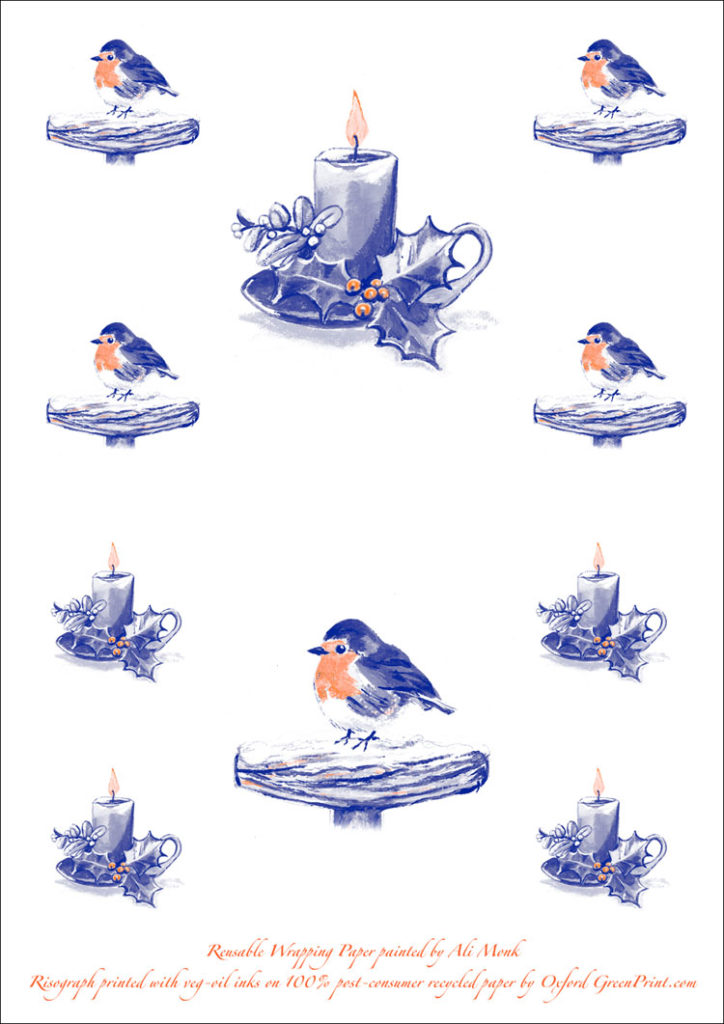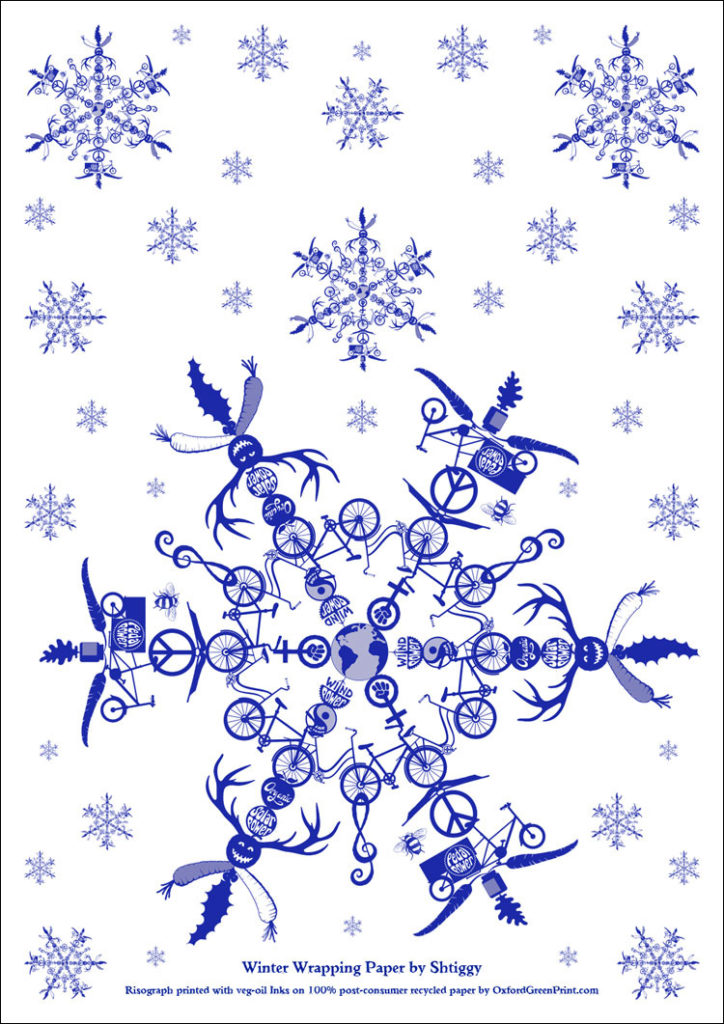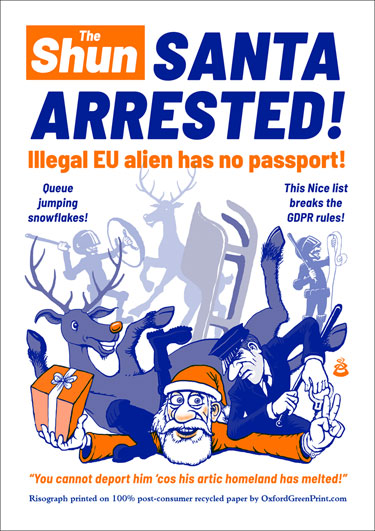 Prices
All our cards are £1 each or three for £2 or ten cards for £5.
Insides are blank for your own messages.
Our cards all come with a free envelope (also 100% recycled).
Our A3 wrapping paper are 50p each or ten for £3 or twenty for £5.
They are not as large as most commercial wrapping papers – ideal for you small eco-friendly seasonal gifts. If you use string, rubber bands or scotch-tape these sheets can be reused too.
If you want any posted to you we will also need to add a bit to cover postage and packaging – please call or email us for details.